Summary
App Vitaminas is the Multifood Group's Loyalty app for Vitaminas, Wok to Walk, Talho Burger and Capri brands in Portugal. It works as a common loyalty managing tool for all Multifood's brands, allowing its customer to receive shared offers between all their restaurants, in any part of the country. But it doesn't stop there.
The backoffice allows not only to change its restaurant's information, menu, loyalty offers and campaigns, but to add more restaurants, or even new brands and chainstores. Everything is automated. Payments are supported on Braintree, or in any other preferred payment solution, and integration with the physical store is a breeze.
The app was built as a one-stop-shop for the end user, allowing the customer to choose a restaurant, a meal and it's every detail, to pay anywhere using their loyalty bonus and to interact directly with the kitchen just to know when his food is ready.
Services

iOS

Android

Windows Phone

Content Management Systems

HTML5 & CSS3

UI/UX Design

Responsive Design

Wireframes & Prototypes

UX Strategy

Design and Prototyping

Development

Quality Control

See it Live

App Store Google Play Windows Store http://vitaminas.pt
BRANDS
---
A new set of advantages in the universe of Vitaminas, Wok to Walk, Capri
and Talho Burger. All features available for the four brands.
Vitaminas
Wok to Walk

Capri

Talho Burger
Your take-away companion
---
Ordering in the Vitaminas app will be an easy and fun task. Stay up to date to all the new features!

Available soon
One card for all brands
---
Discounts valid in all stores of the brands available in the app.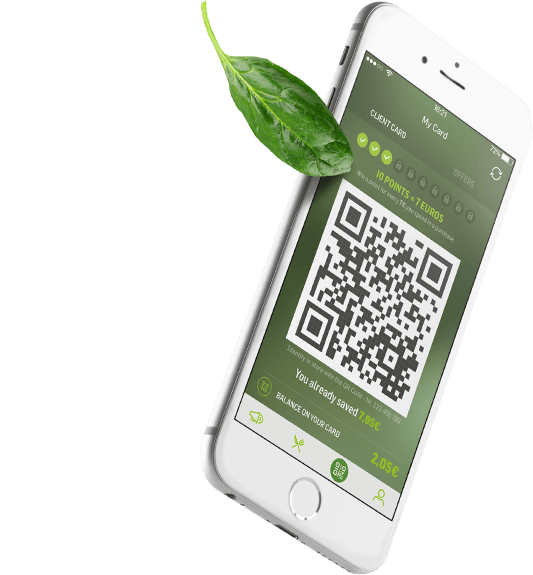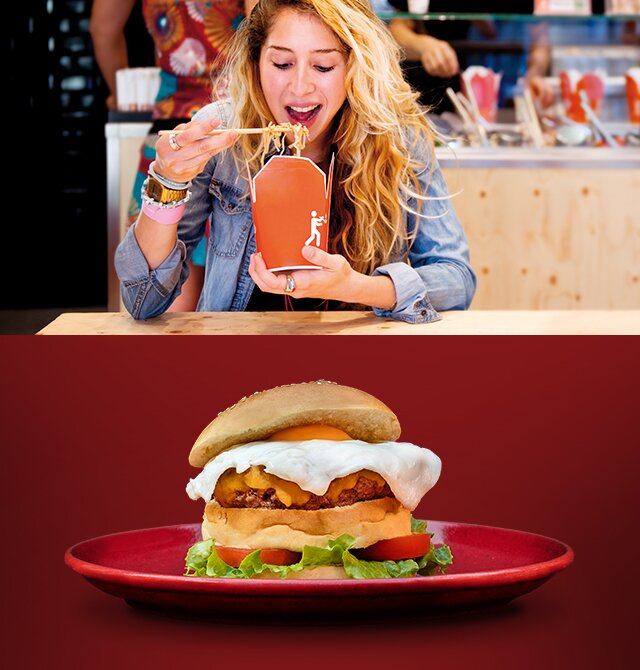 When making a purchase identify yourself with your QR Code. Collect 10 points in your card and win
7€ to add in your
Quick order
---
In few clicks make your purchase and minutes later pick it up at the store. All orders are stored in your account to be re-ordered even faster!

Available Soon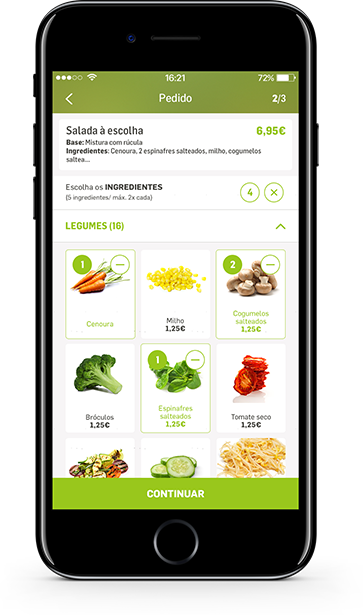 Quick order - Quick pay
Add items to your shopping bag and quickly pay your order
Pick up with no queues
As soon you get the notification of the order ready, it will be waiting for you in the store, with no queues
Exclusive offers
Collect special offers and discounts with your vitaminas account
Your order is ready
---
When the order is ready the app sends a notification. To pick it up just
show in the store the barcode of the order.

Available Soon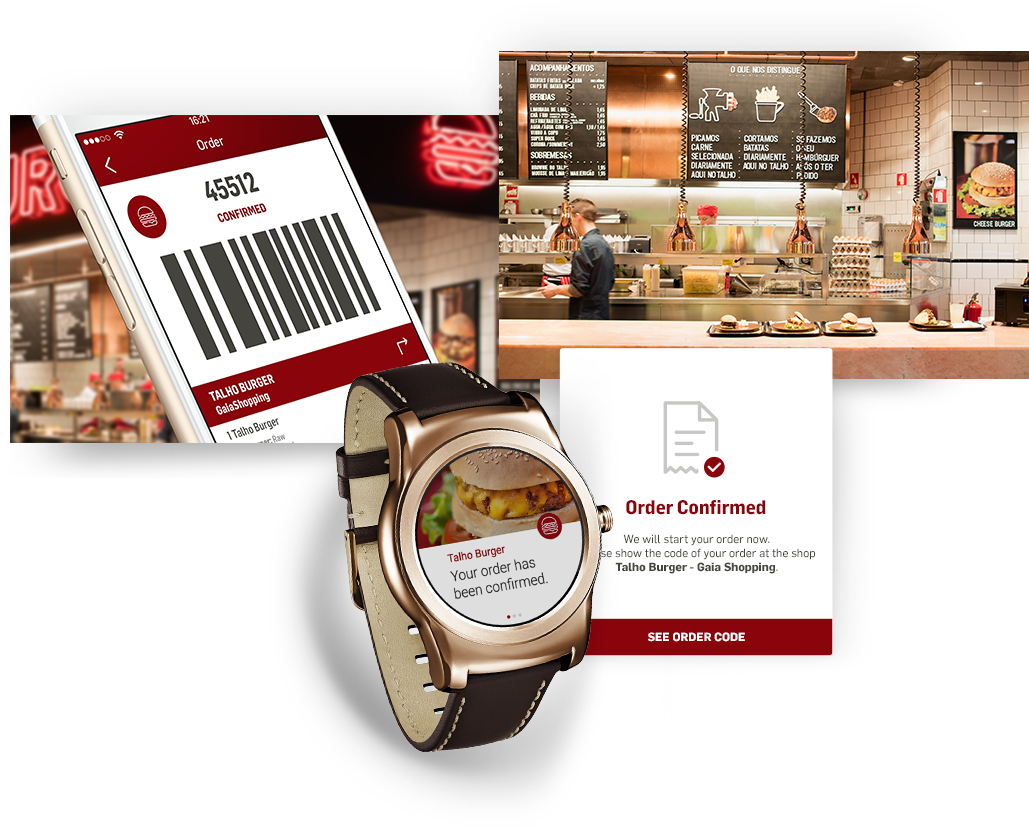 User interface
---
Carefully designed, all the screens were planned to make the
flow of the app an easygoing experience.
Backoffice managing and Analytics
---
A simplified platform that gives companies the opportunity to manage inventories, loyalty programs, sales, etc.
Responsive Website
---
All the details about the app are available in a responsive landing page where you can be directed to the stores and download it easily.