Summary
Have you ever thought you deserve to be a VIP on your daily restaurant? So much time wasted in the waiting line! The ideal solution would be to arrive at the restaurant and have your food waiting for you.
The app is now available for you to have a meal at the restaurant or to take-away and, soon, the delivery service will allow you to make your order to everywhere but the waiting lines.
Register on Levoo, choose your favourite restaurant and what you want to eat. Order on your smartphone in a very simple way, follow all the process in real time and be notified when your food is ready for you.
Furthermore the rating system shows you which are the best restaurants on a location of your choice.
Services

iOS

Android

UI/UX Design

Social Media & Facebook Apps

UX Strategy

Design and Prototyping

Development

Quality Control

See it Live

App Store Google Play http://levoo.pt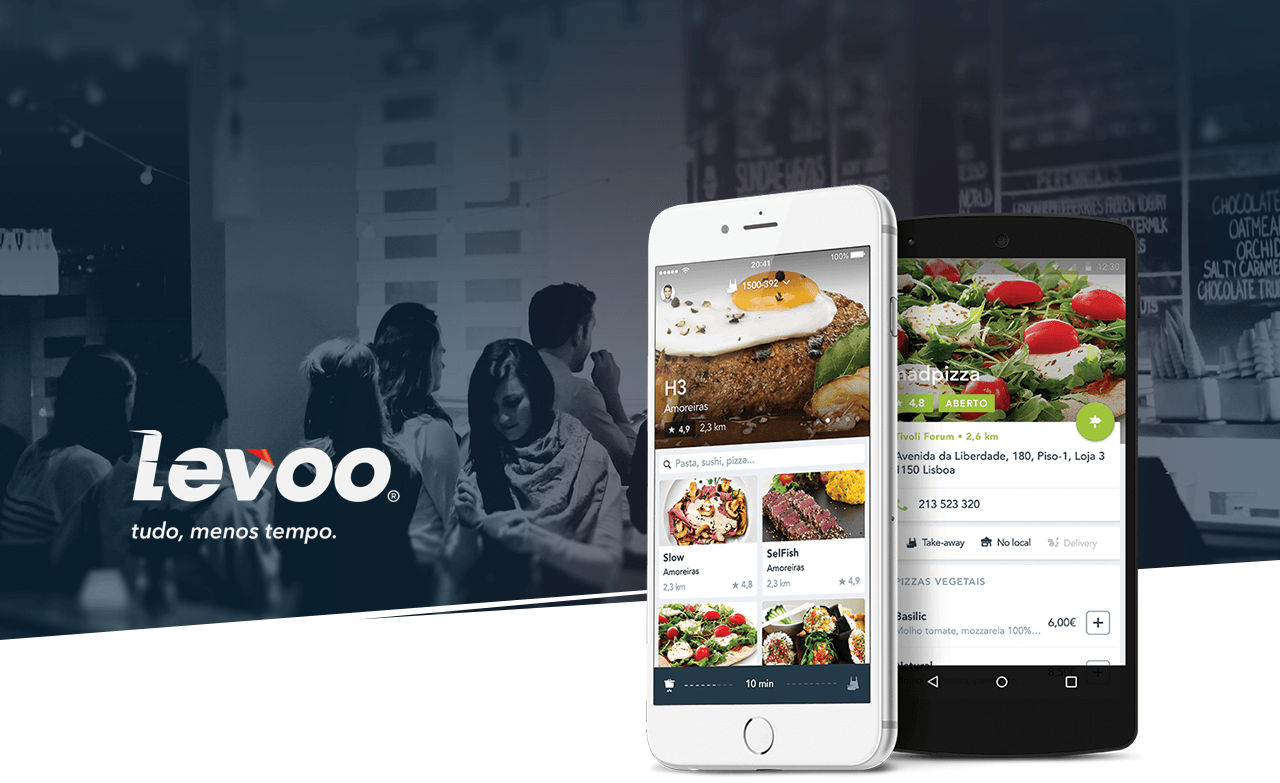 ONE RULE: ORDER FOOD IN JUST A FEW CLICKS
---
Since we started this project, we always kept one thing in mind: ordering food should be quick and easy.
Our effort is to let you do it in few steps.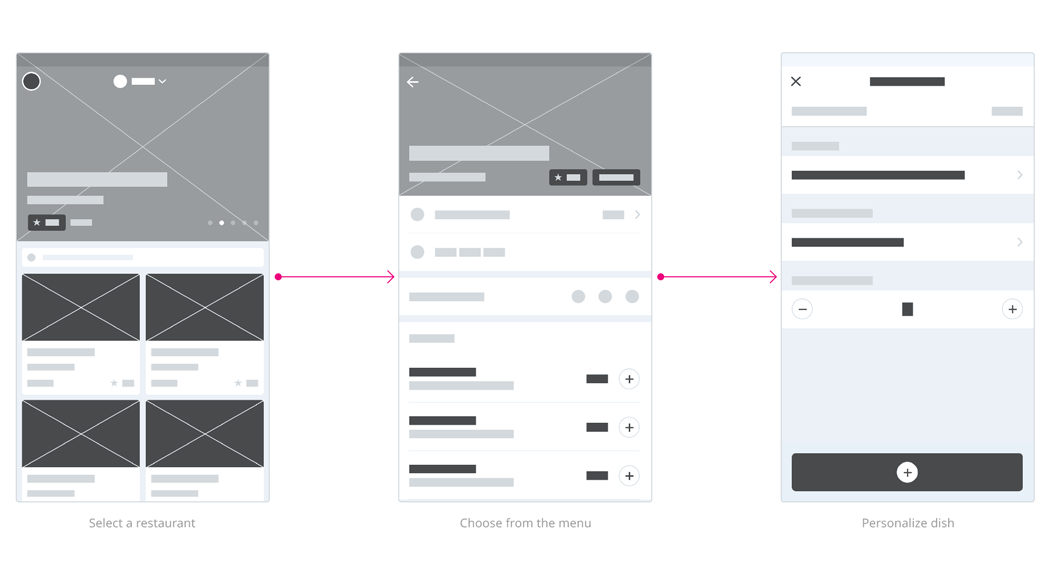 We've been busy redefining
the food ordering experience.
SIMPLE AND STRAIGHTFORWARD
USER INTERFACE
---
With an UI filled with such simplicity, there's no space for mistakes. The priority is how fast and hassle-free you get your purpose done — just order a meal.
EXPLORE RESTAURANTS NEARBY
---
You can provide your location with a single tap and see the best restaurants in town. Then just select what you want to eat.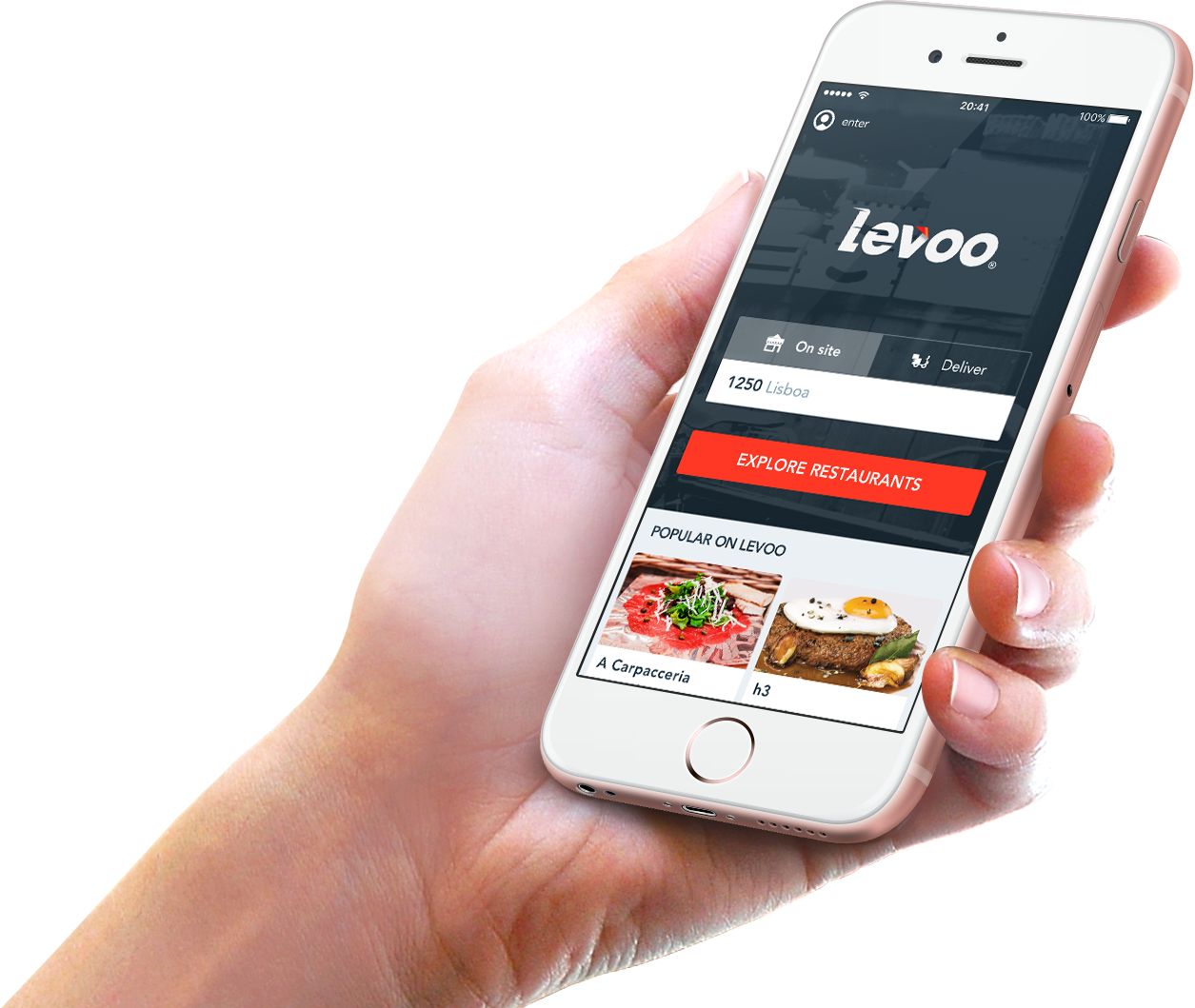 Pick it up or eat on spot
Select what you want to eat and never ever again wait on a line. We believe your time is precious, so why waste it on a line? Just order your food and we'll notify you when it's ready. Bon apetit!
Delivered to your door
Not feeling going to loud places? No problem at all... Just select your meal, tell us where you are and we'll deliver it to you.
CHOOSE WHAT YOU WANT, AS YOU WANT
---
Personalize your dish as you wish.
No pepper? Ok.. Grilled beef on point? No problem!
KEEP TRACK OF YOUR ORDER
---
Follow your order in real time, so you don't waste your time!
Get notifications and pick your food only when it's ready. That simple.
WE'LL LET YOU KNOW WHEN IT'S READY
---
As soon as the restaurant have your meal ready, you'll receive a notification on your device, so you there's no need to waste time.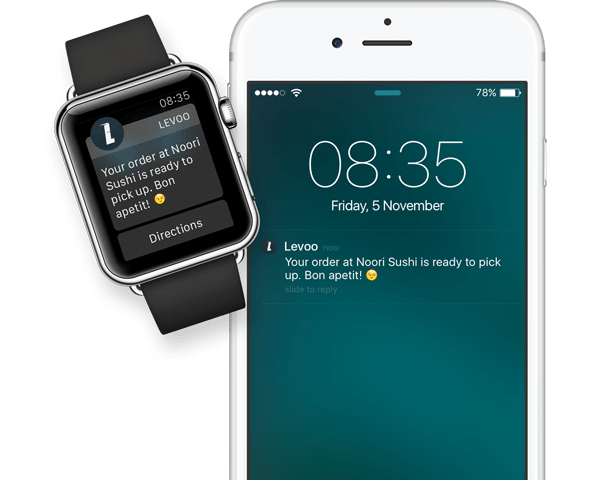 SPREAD THE WORD!
---
Let the world know Levoo is here!
We developed some promotion material to spread across multiple medium in restaurant business.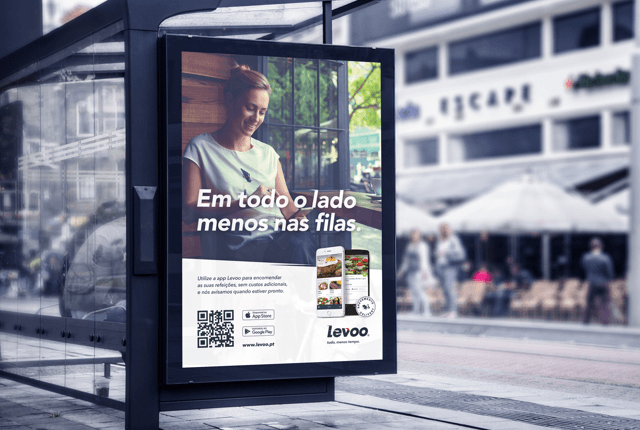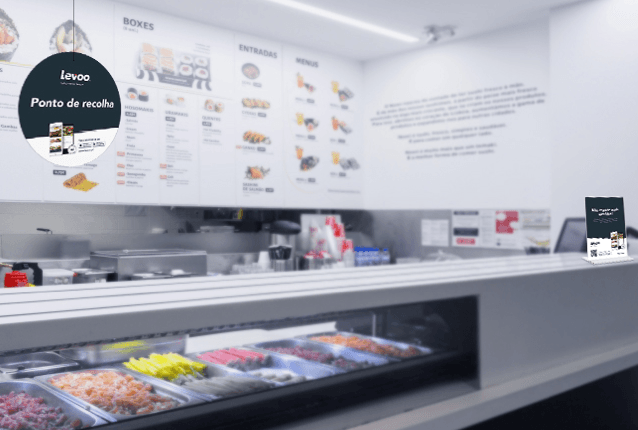 We've built powerful and
user-friendly tools for business

COURIER ALWAYS ON TIME
---
Information that matters at the right time, at the right spot to get food delivered as quick as possible.