Summary
McDonald's is known not only for being the biggest Fast Food Chain in the world, but also for being able to adapt to the market and evolve through the years, creating new amazing products and experiences for its customers. With this brand new app, McDonald's is once more evolving and getting closer to its customers.
From now on, customers can have McDonald's in their own hands. We helped McDonald's to define a loyal relationship with its clients into a simple and very intuitive app that engage and rewards them. Registered customers have now access to a loyalty program that allows them enjoying coupons with exclusive deals and free products, multiple experiences and competitions. It's the best way to attract new customers and keep them coming back!
It allows too to find not only the whole list of products from McDonald's but also to search for their favorite restaurants by location or opening hours and keep up with the latest news. It's amazing how easy it is - everything that customers want just one click away.
Services

iOS

Android

UI/UX Design

Wireframes & Prototypes

UX Strategy

Design and Prototyping

Development

Quality Control

See it Live

App Store Google Play
MLOVERS DIGITAL IMMERSIVE SYSTEM
---
An all-in-one integrated registration that enables MLovers members to quickly and securely sign in and register in app and identify in restaurants with a specific QR code and have access to the loyalty program.
DESIGN STRATEGY
---
Through a shared effort we helped McDonald's relaunch their existing app with a more functional user interface and a richer visual appearence. We carefully designed the wireframes system adapted to iOS and Android improving the experience of the app.
Convert anonymus profiles into loyal customers.
Know your customers
Tracking profiles and preferences of each customer provides to attract and create profitable long term relationships with them.

Rewards & Coupons
Create new and loyal customers giving them access to a loyalty program. Accumulate points that can be redeemed for menus and experiences and get discount coupons with exclusive deals.
Our strategy was to build with the client an app divided by different releases, first launch with coupons and all redesign of the app and then the access to a loyalty program that deliver not only incentives, but also free products, menus and multiple experiences.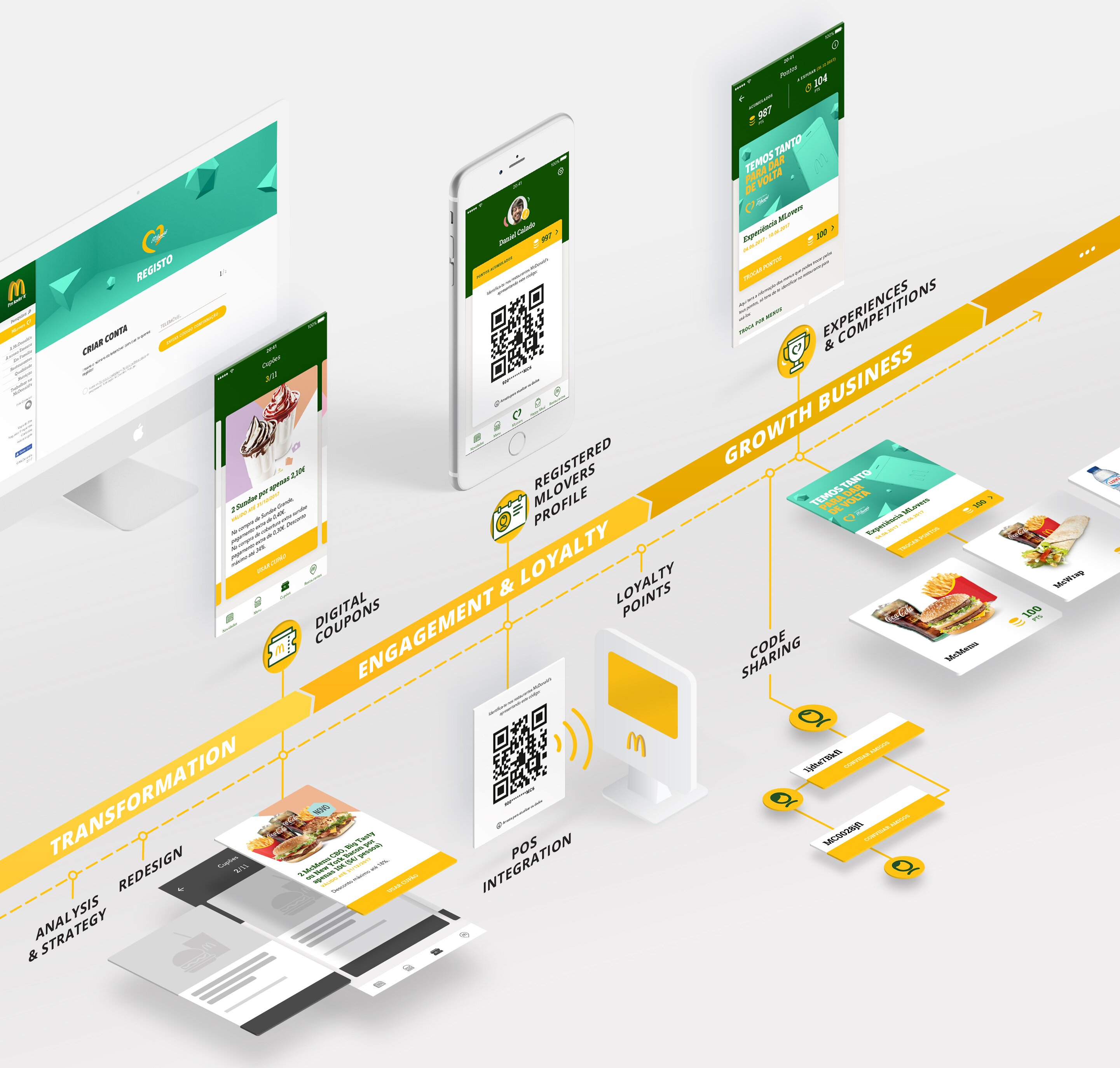 SIMPLE AND INTEGRATED USER INTERFACE
---
We carefully designed and created a fluid navigation, shifting the true of McDonald's experience to a digital medium.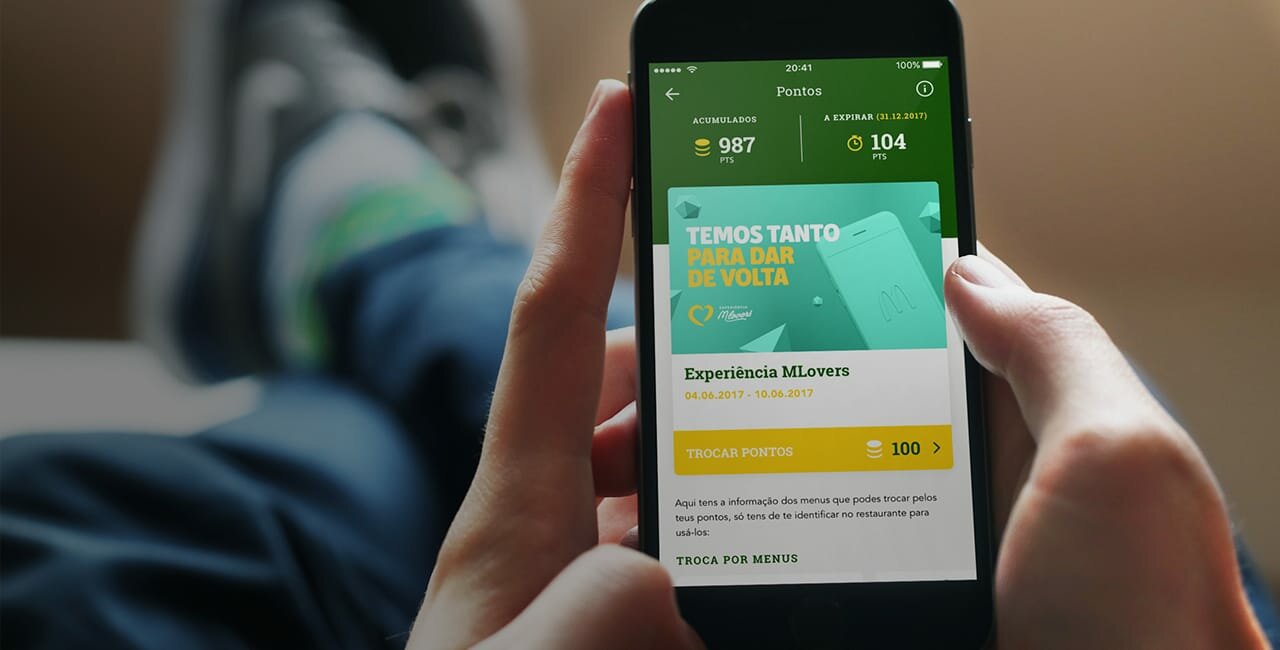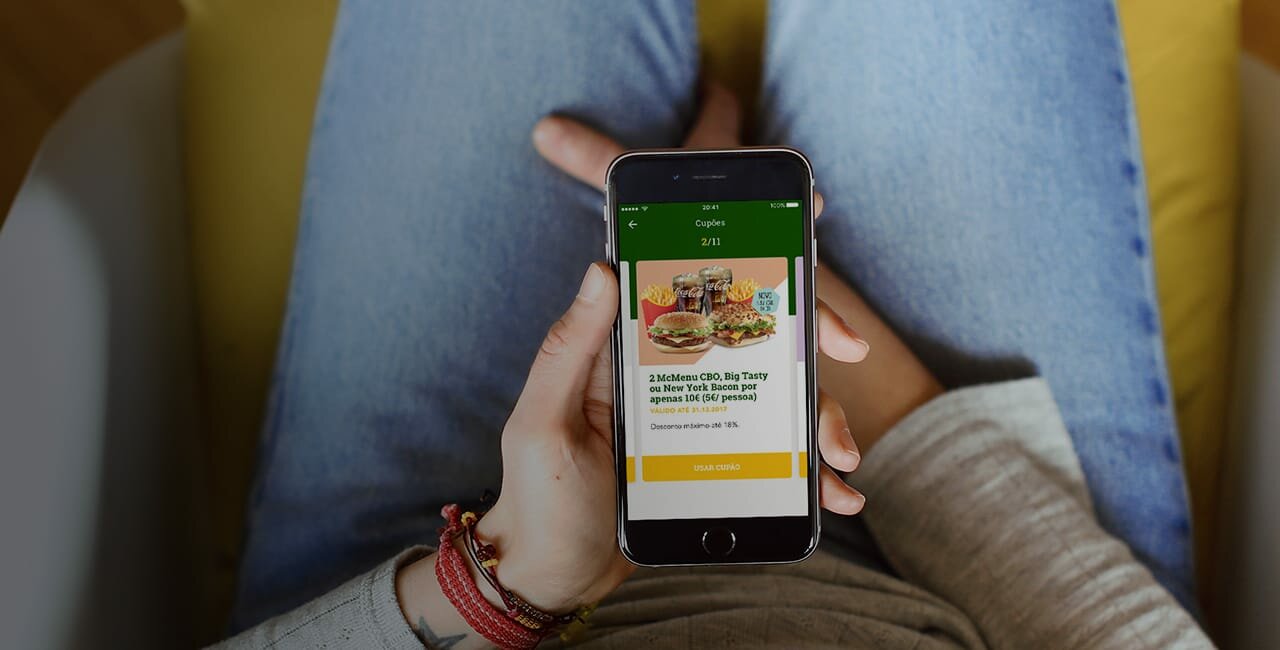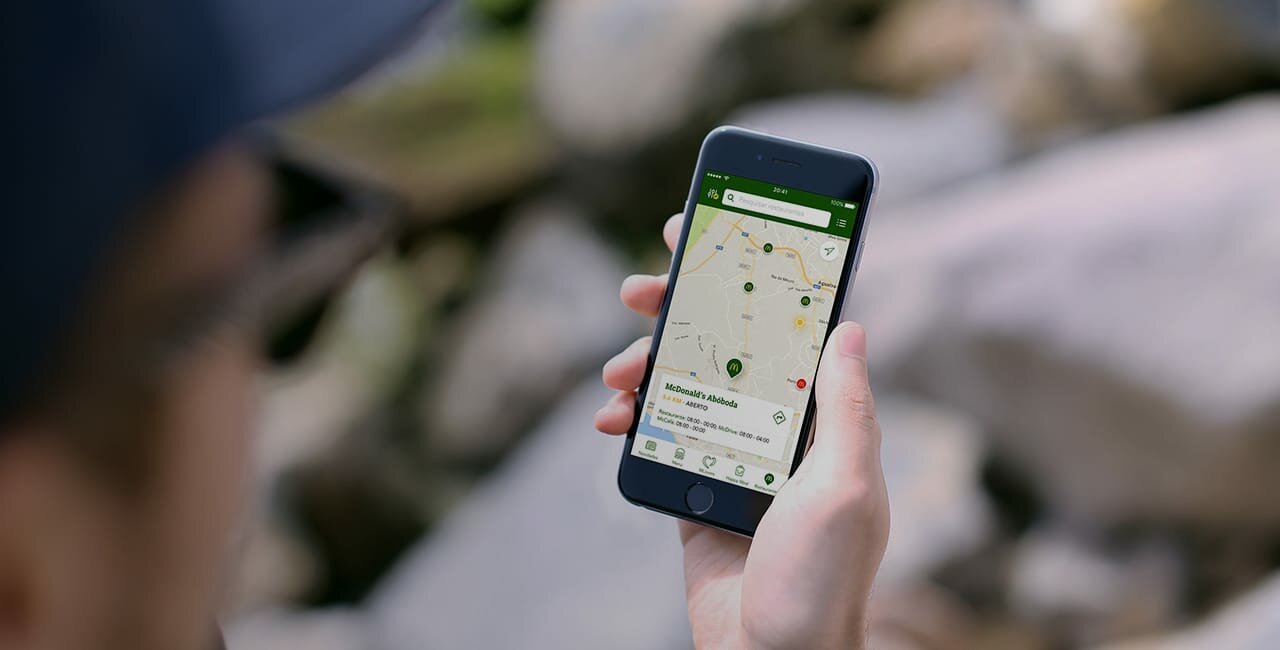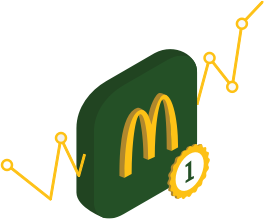 Goals achieved
The app quickly exceeded initial goals and continues spreading fast among clients, surpassing their expectations.
It's all about business
We transform business with real conversion. McDonald's can now know their users and attract and get the right customers rewarding them for helping them too.
CUSTOMERS STORIES
---